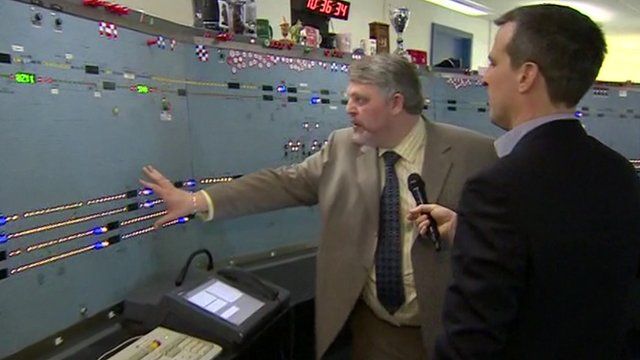 Video
Inside the King's Cross signal box
Richard Westcott is given a tour of the signal box at King's Cross, one of the busiest railway stations in Britain.
Richard Wescott goes behind the scenes at one of the UK's busiest stations King's Cross in London, with Duty Manager Paul Barber.
This week marks the 50th anniversary of the publication of Dr Beeching's controversial report 'The reshaping of British Railways'.
Beeching, who was tasked with making the railways profitable again, closed thousands of stations and hundreds of branch lines.
27 Mar

From the section

UK