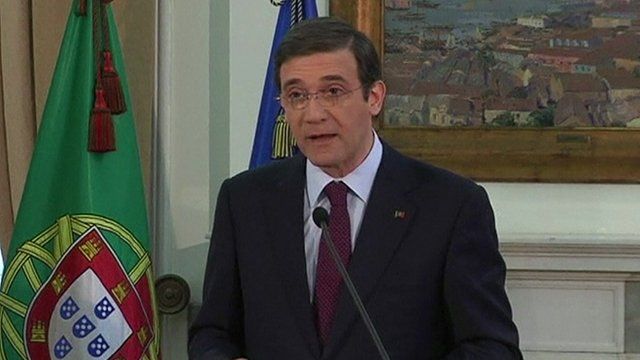 Video
Portugal PM Coelho warns of further austerity cuts
Portugal's prime minister has said a court ruling striking down parts of his government's budget means it will have to make other deep spending cuts.
Pedro Passos Coelho said social security, health, education and public enterprises would have to be cut in order to avoid a second eurozone bailout.
The European Commission warned the country not to depart from the bailout terms, and said carrying out the agreed programme was a precondition for further help.
Julie Peacock reports.
Go to next video: Portugal court rejects budget plans