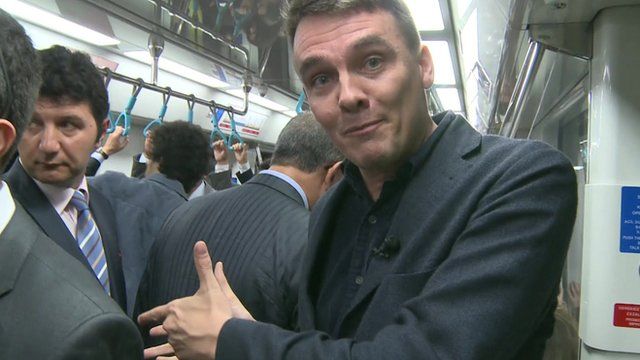 Video
BBC inside new Europe-Asia tunnel
Istanbul is a city that famously straddles Asia and Europe but the two continents are even closer as a new underground rail tunnel has been opened today.
The BBC's James Reynolds has become one of the first people to travel on a new underground rail service linking the Asian and European shores of Istanbul.
The tunnel underneath the Bosphorus Strait opened in Turkey on Tuesday, becoming the world's first to connect two continents.
Our correspondent reports from inside the tunnel.
29 Oct

From the section

Europe