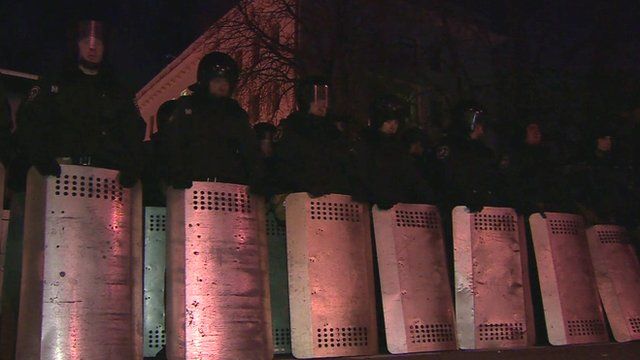 Video
Ukraine: Police line streets as protesters continue demo
The White House has said violent suppression of protests by police in Ukraine is unacceptable.
The comments come after the Ukrainian Prime Minister said the massive demonstrations in Kiev bear the hallmarks of a coup.
Thousands of people besieged government buildings in the Ukrainian capital, demanding that the president resign.
They are angry because he has rejected an agreement that would give Ukraine closer ties to Europe.
Daniel Sandford reports from Kiev.
Go to next video: BBC visits Ukraine barricades