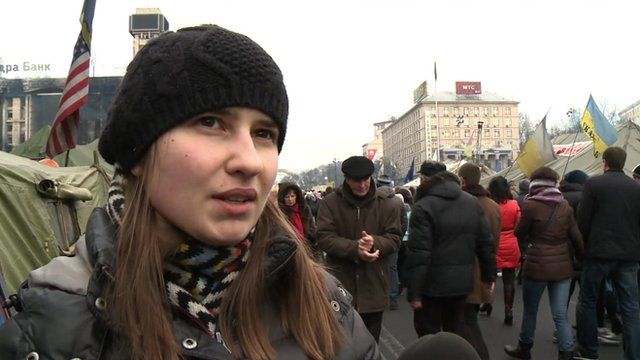 Video
Ukraine crisis: 'It seems like a dream has come true'
People in Kiev's Independence Square have been talking about their hopes for the future of Ukraine.
It comes after a weekend of fast-moving developments, following the deaths of dozens of protesters last week.
Parliament in Ukraine has named its speaker as interim president.
Yulia Tymoshenko, who was freed from jail on Saturday, has ruled out becoming prime minister again.
In an address on Saturday, President Yanukovych refused to officially stand down.
Go to next video: A look around the presidential residence