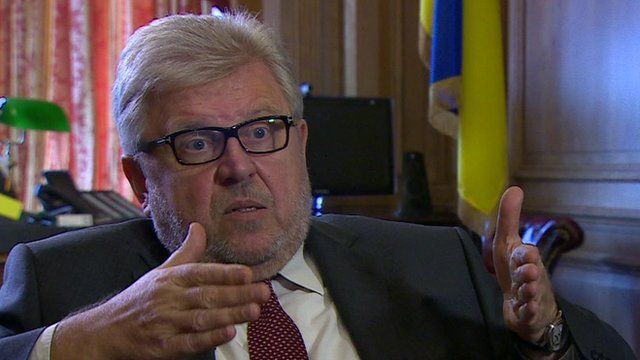 Video
Ukrainian ambassador: Yanukovych 'should be punished'
The Ukrainian ambassador to the UK Volodymyr Khandogiy has said that former President Viktor Yanukovych "should be punished" for allowing recent violence to happen.
The new government is due to be formed this Thursday following the overthrow of Mr Yanukovych.
Mr Khandogiy also told the BBC's Richard Galpin that his country should apply for full membership of the European Union and NATO.
Go to next video: On board Kiev's number 18 bus