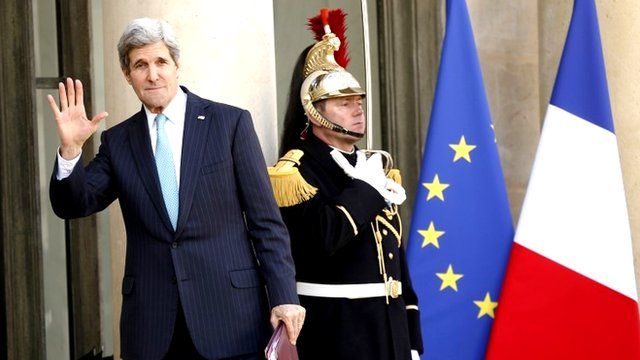 Video
Ukraine crisis: US Secretary of State John Kerry news briefing
US Secretary of State John Kerry gives a news briefing on the latest developments in Ukraine.
Mr Kerry has been meeting Russian Foreign minister Sergei Lavrov and senior EU ministers to try and resolve the crisis.
The US wants independent observers in the flashpoint region of Crimea and direct talks between Kiev and Moscow.
Earlier, Mr Lavrov said it was up to the people of Ukraine and Crimea to decide if they wanted international monitors.