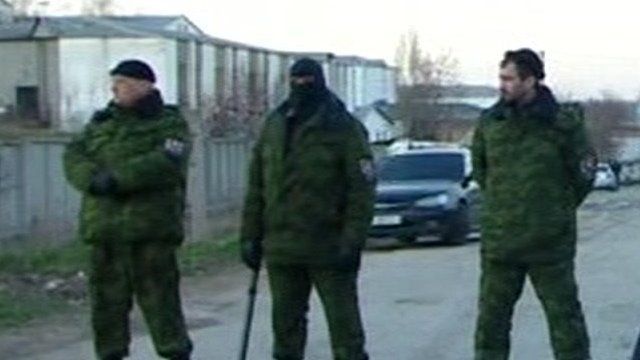 Video
Crimea: 'Shots fired' at military base in Simferopol
A Ukrainian serviceman has been shot and killed in an attack on a base in Crimea, according to the defence ministry.
The attack reportedly took place shortly after Russian President Vladimir Putin signed a bill to absorb the peninsula into Russia.
The BBC's Ben Brown, reporting from outside the base in the capital, Simferopol, said that bursts of automatic gun fire were heard.
Go to next video: Politicians in Crimea head to Moscow