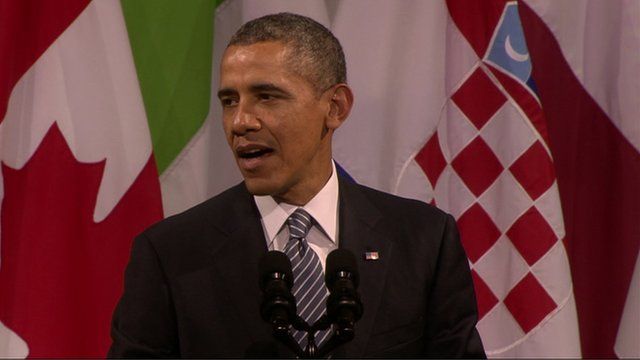 Video
President Obama gives speech on EU-US relations
President Barack Obama is to deliver a major speech on EU-US relations, during his four-day visit to Europe.
He will be speaking at the cultural centre Bozar, also known as the Palace of Fine Arts, in Brussels on Wednesday evening.
The US and EU are discussing "deeper sanctions" against Russia if there are "further incursions into Ukraine".
Earlier on Wednesday, Mr Obama praised the EU for the steps it had already taken - along with the US - to penalise Russia.
Go to next video: Russia 'miscalculated' Crimea reaction