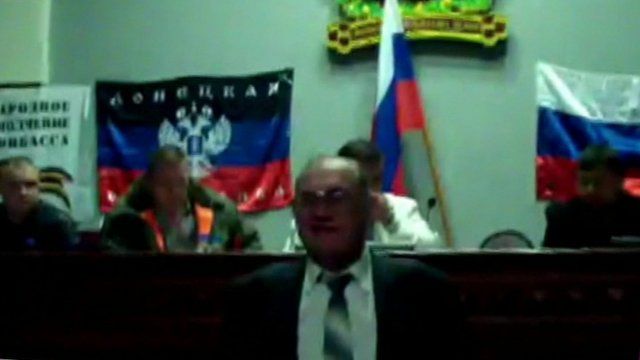 Video
Ukraine crisis: Donetsk declared 'people's republic'
Pro-Russian protesters who seized the regional government building in the Ukrainian city of Donetsk are reported to have declared a "people's republic".
The rebels have called for a referendum on secession from Ukraine by 11 May.
Footage posted online shows an unnamed delegate telling the council session: "I proclaim the creation of the sovereign state of the People's Republic of Donetsk."
Go to next video: Footage of seized Ukraine buildings