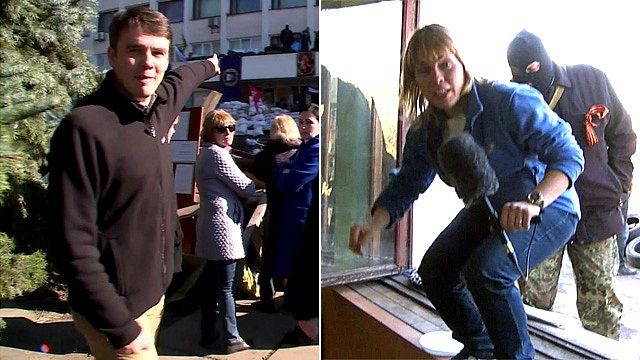 Video
Ukraine: Reports from both sides of Mariupol barricade
Pro-Russian protesters have taken control of a government building in the eastern Ukrainian city of Mariupol.
From outside, the BBC's James Reynolds reported that protesters, waving Donbas and Donetsk regional flags, had erected barricades in an attempt to prevent Ukrainian government forces from regaining control.
From inside the building, the BBC's Olga Ivshina explained that at least one of the protesters was armed with an automatic gun.
Go to next video: Ukraine begins 'anti-terror' action