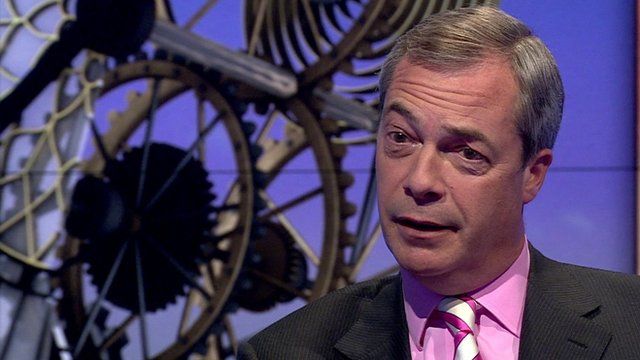 Video
Farage on need for bodyguards: 'I can't stand it'
UK Independence Party leader Nigel Farage has claimed he is facing the threat of violence from organisations "headed up by senior Labour Party figures".
Mr Farage told the BBC he "can't stand" having to travel with bodyguards as he has "always been a free spirit".
He denied accusing Labour of organising violence but said some trade union-funded anti-fascist groups had "acted in a violent way more than once".
Hope not Hate and Unite against Fascism both rejected Mr Farage's claims.
Go to next video: UKIP launches Euro election drive