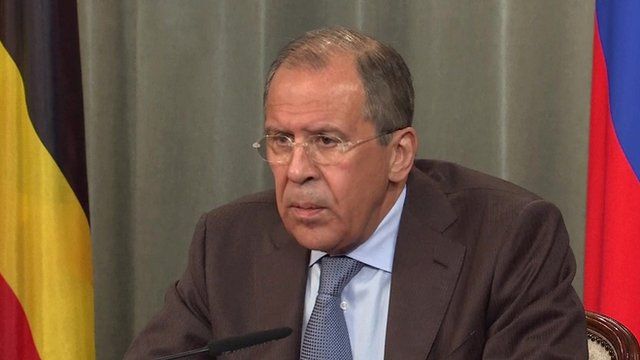 Video
Lavrov: Russia 'respects results of referendum'
Russian Foreign Minister Sergei Lavrov has said his country will "respect the will" of the people of Ukraine, following self-rule referendums in Donetsk and Luhansk.
He was speaking at a joint news conference with his Ugandan counterpart, Sam Kutesa, after their Moscow-based talks on 12 May.
"We believe that the practical implementation of the results of the vote held will be carried out in a civilized manner, without any outbreaks of violence, through dialogue between representatives of Kiev, Donetsk and Luhansk," Mr Lavrov said.
Go to next video: Ukraine votes 'have zero credibility'