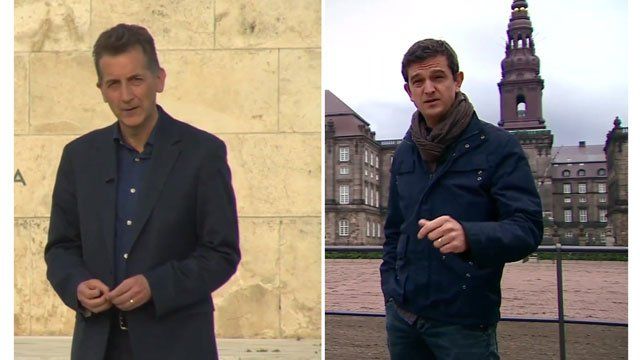 Video
Eurosceptic trend in Denmark and Greece
With just one week to go until the EU elections, Chris Morris in Athens and Matthew Price in Copenhagen look at the state of the polls in Greece and Denmark.
In troubled Greece the opinion polls reflect voter discontent, with the radical left-wing Syriza bloc now neck-and-neck with the ruling conservative New Democracy.
Both are on just over 26% each, so Syriza is likely to enter the European Parliament for the first time - and in strength.
In affluent Denmark the People's Party (DF), with a nationalist and Eurosceptic outlook, is topping the latest polls. Centrist parties are second and third.
Chris Morris reports from Athens and Matthew Price from Copenhagen.
15 May

From the section

Europe