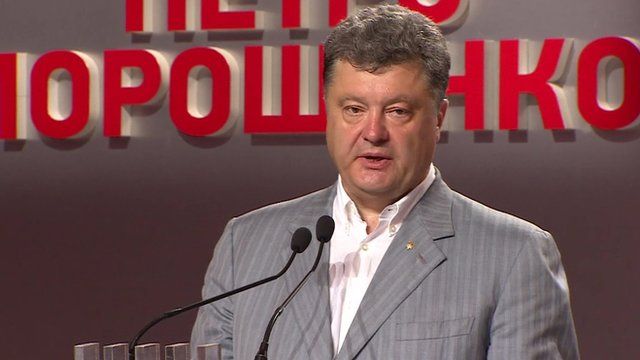 Video
Ukraine crisis: Poroshenko 'will not negotiate with bandits'
The man set to become Ukraine's next president has said he wants to end insurgency in the east, but would be firm in dealing with what he called "bandits" and "murderers".
Petro Poroshenko was responding to a question from the BBC's Daniel Sandford at a news conference, following his success in last weekend's election.
When asked how he planned to re-take areas controlled by pro-Russian militants, he said: "These people are representing nobody... we will fight for the trust of the people of Donbas."
Go to next video: Fight for control of Donetsk airport