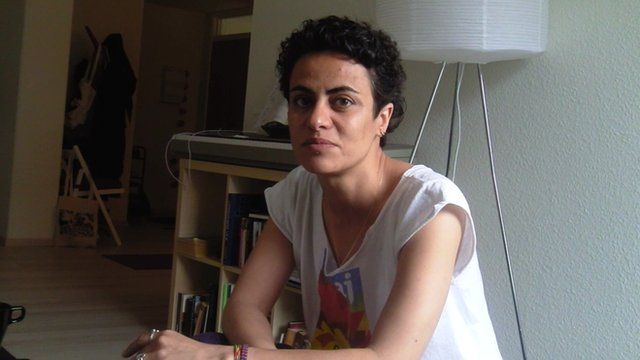 Video
Woman injured in Gezi Park: 'I'd go to protest again'
On 31 May activists in Turkey are planning to defy the government ban on demonstrations in Gezi Park in central Istanbul to mark the first anniversary of the protests that shook Turkey a year ago.
At least eight deaths have been linked to last year's mass anti-government protests, which began in Gezi Park, Istanbul, and then spread across Turkey. Most injuries were caused by plastic bullets and tear gas capsules fired by the police.
Lobna Allami had to undergo three operations after getting hit on her head by a tear gas capsule. Reflecting on the events of 2013 she says she would not hesitate to do it again.
Video produced by BBC Turkish's Mahmut Hamsici.
Go to next video: Inside a Turkish protest march