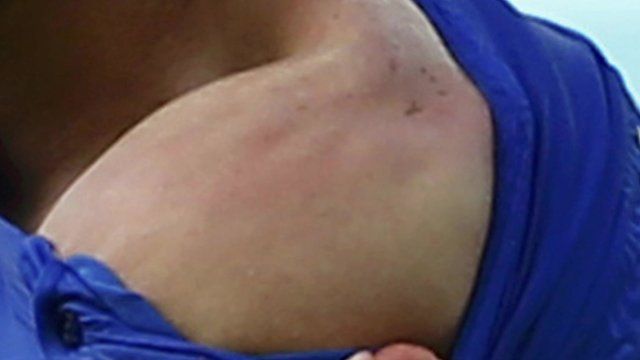 Video
Suarez takes bite out of online bookmaker
A Norwegian man has won 17,000 kroner (£2,000, $2,850) after betting that striker Luis Suarez would bite someone during the World Cup.
Online bookmaker Betsafe had been offering odds of 175/1 that the Uruguayan would attack an opponent in Brazil.
Suarez denies claims that he bit Italy's Giorgio Chiellini during Tuesday's match, but the sport's governing body, Fifa, has opened an investigation into the claim.
Richard Helmersen, 24, who originally put down 100 kroner (£10, $16), told Norway's NRK he wanted to "say thank you to Luis Suarez".
Go to next video: Suarez 'bite': Social media reacts