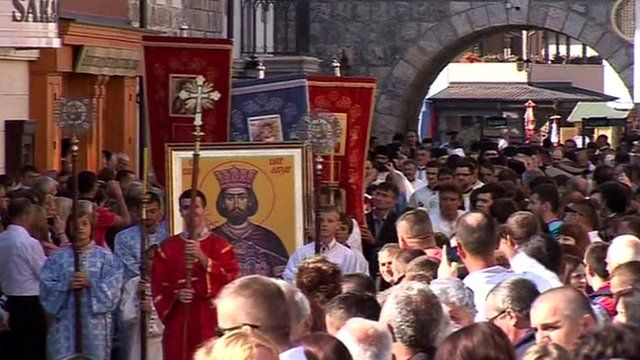 Video
Sarajevo marks 100 years since Archduke Franz Ferdinand shooting
Thousands of people have gathered in Sarajevo to commemorate 100 years since the assassination of Austria's Archduke Franz Ferdinand - an event which triggered World War One.
The Presidents of Austria, Croatia, Bosnia-Herzegovina, Montenegro and Macedonia attended a performance by the Vienna Philharmonic Orchestra in the Bosnian capital.
Adnan Nawaz reports.
Go to next video: Century since death of Franz Ferdinand