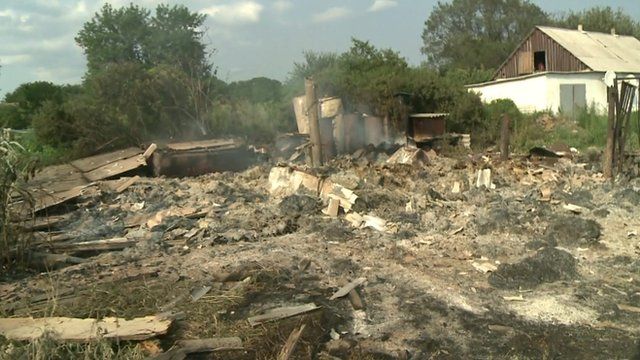 Video
Ukraine village 'shelled by forces'
Investigators are still struggling to gain full access to the crash site of MH17.
On Wednesday, pro-Russian rebels shot down two Ukrainian military planes.
One rebel commander told the BBC that this was in retaliation to Ukrainian troops bombing civilians.
He said the government was breaking its promise to keep ceasefire.
Natalia Antelava gained access to a village near the crash site where one woman apparently died, and another was badly injured.
Go to next video: Ukraine jet hit by 'air-to-air missile'