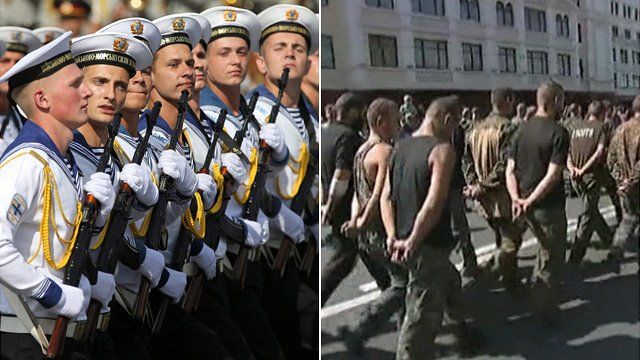 Video
Ukraine conflict: Opposing parades
Pro-Russian separatists have paraded captured Ukrainian soldiers in Donetsk, while the government marked Independence Day in Kiev.
Pro-Russian separatists in eastern Ukraine have marched dozens of captured government troops through the city of Donetsk.
It happened as Ukrainians celebrated Independence Day, with President Petro Poroshenko pledging to spend about $3bn re-equipping the military in the next three years.
Steve Rosenberg reports.
25 Aug

From the section

Europe