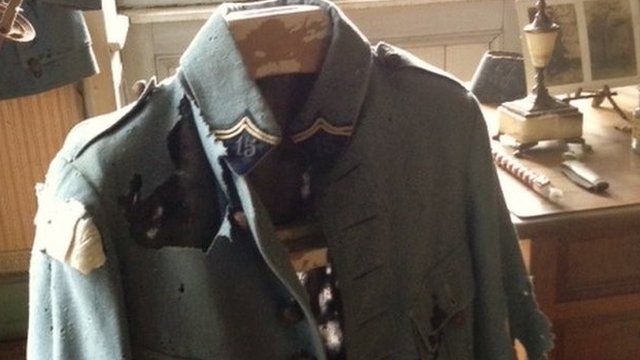 Video
French WWI soldier's bedroom frozen in time
The bedroom of a French World War One soldier, killed on the battlefield almost a century ago, has been kept virtually untouched by successive owners of the house up to the present day.
Hubert Rochereau, an officer with the 15th Dragoons Regiment, was 21 when he died on the battlefields of Flanders in one of the last battles of World War One.
Lucy Williamson visited the bedroom in the town of Belabre, central France, for a look back in time.
Go to next video: Military reburials for WW1 soldiers