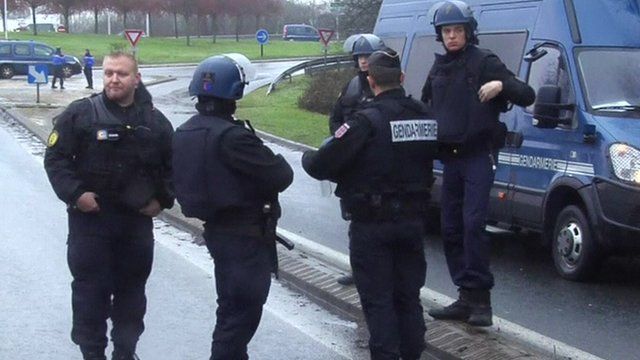 Video
France eyewitness: 'I shook hands with shooting suspect'
A salesman, known only as Didier, has told French radio that he shook hands with one of two men holding a hostage in northern France.
The men, suspected of killing 12 people at the offices of Charlie Hebdo on Wednesday, are in a printing business surrounded by police.
Didier claims he was there for a business meeting and mistook a man dressed in a black uniform for a member of the French security services.
The gunman apparently told him: "Go away as we do not kill civilians."
He was speaking on the French public radio station France Info.
Go to next video: Police surround hostage warehouse