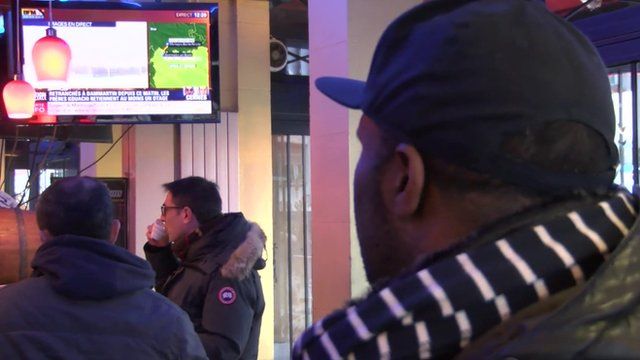 Video
Charlie Hebdo manhunt: Parisians watch siege unfold on TV
French police have surrounded a building in a town 35km (22 miles) from Paris, where two Islamists suspected of the Charlie Hebdo massacre have taken a hostage.
Holed up in a small printing business in Dammartin-en-Goele, the gunmen reportedly said they were prepared to die.
Twelve people were shot dead and 11 injured in Wednesday's attack in Paris.
Parisians have been watching the siege unfold on TV screens in cafes and bars.
Go to next video: Police surround hostage warehouse