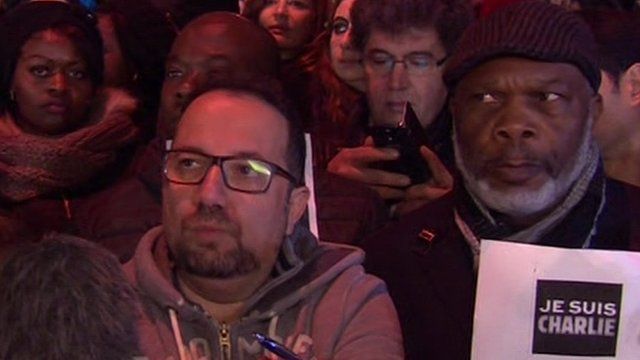 Video
Charlie Hebdo attack: Unity in the suburbs of Paris
More than a million people have taken part in a unity march in Paris, after 17 people were killed during three days of deadly attacks in France's capital.
The BBC's James Longman visited Place de la Nation, where thousands of people from the suburbs of Paris and elsewhere had gathered to show solidarity.
He spoke to two men from the suburbs about why they felt the need to take to the streets and show unity despite their differences.
Go to next video: London landmarks light up for France