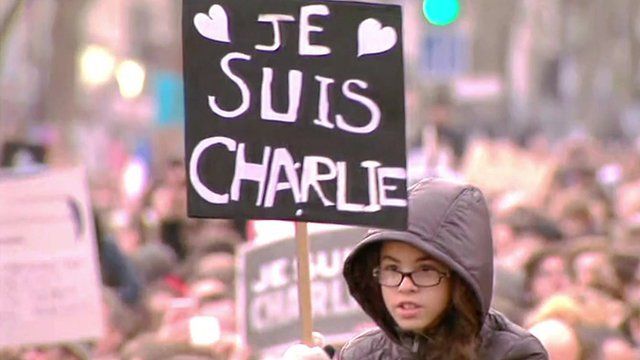 Video
France attacks: How the world has shown unity - 15 secs
Rallies have taken place around the world in a show of support for France after last week's terror attacks.
Seventeen people, along with 3 extremists, were killed over 3 days of violence which began when gunmen opened fire in the offices of satirical magazine Charlie Hebdo.
Police killed two of the militants at a warehouse north-east of Paris and the other in a kosher supermarket in eastern Paris, where he had taken shoppers and staff hostage.
In response, "unity" marches have taken place in France and other countries.
Go to next video: How cartoonists reacted - 15 Secs