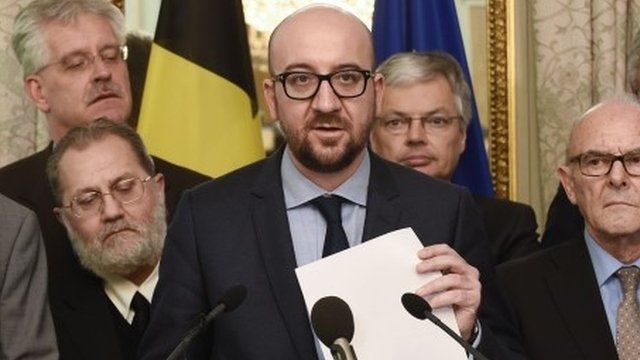 Video
Belgian PM news briefing on raid
Belgian Prime Minister Charles Michel is holding a news briefing after a major anti-terror raid in which two suspected Islamist militants were killed.
The suspects were shot dead in the eastern town of Verviers after they opened fire on police with automatic weapons on Thursday evening.
Officials say they had returned from Syria and planned imminent attacks on police targets. Another suspect was wounded before being arrested.
Searches were also carried out overnight in the Brussels area.