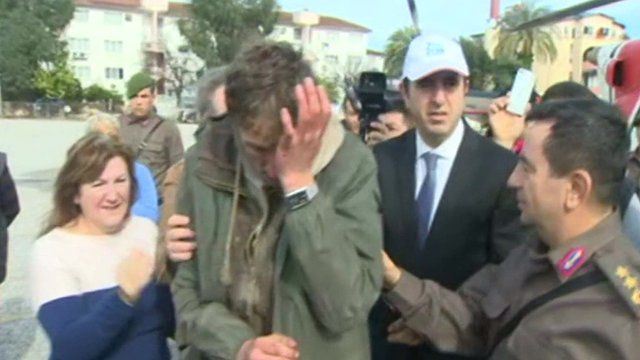 Video
UK student found after days lost in Turkey without food
A British student has been rescued by Turkish authorities after losing his way on a trek and spending days without food and drinking spring water.
David Mackie told the press after the rescue that they had not eaten for seven days and had resorted to eating a few ants and drinking water they found on the mountain.
He was trekking in southern Turkey with two Dutch students, Marje de Grott and Frisa de Vries when they lost their way.
He thanked the Turkish emergency workers for locating and rescuing them.
Go to next video: Bell-ringer saved by mountain rescue