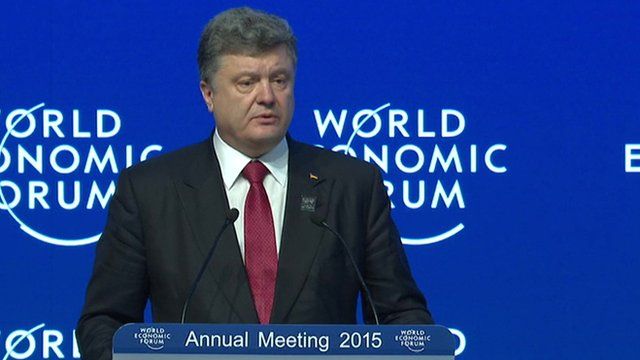 Video
Poroshenko asks Russia to withdraw its 9,000 troops
Fighting between Ukrainian forces and separatists in the Donetsk and Luhansk regions has escalated in the last week.
Ukrainian President Petro Poroshenko said 9,000 Russian soldiers were now in Ukraine which Moscow denies.
Speaking at the World Economic Forum, President Poroshenko said his country could seek stability if Russia followed Ukraine's request by closing the border and withdrawing its troops.
Go to next video: Poroshenko on ceasefire deal