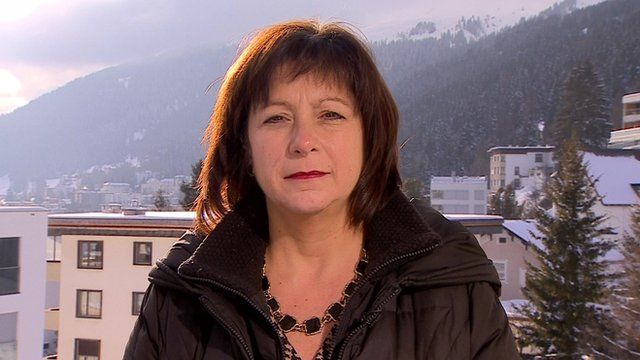 Video
Ukraine crisis: 'Terrible tragedy' in Mariupol
The Ukrainian interior ministry says that more than 20 people have been killed and about 80 others wounded by rocket attacks on the strategically important city of Mariupol, which lies between Crimea and Russia.
Officials in the port said shelling by pro-Russian rebels hit a market area and residential buildings.
A spokesman for the rebel militia of the self-proclaimed Donetsk republic denied that it carried out the attack.
Ukraine's Finance Minister, Natalia Yaresko - who is in Davos for the World Economic Forum - said that the government was meeting today to discuss the attacks.
Go to next video: 'Bodies lie in Mariupol streets'