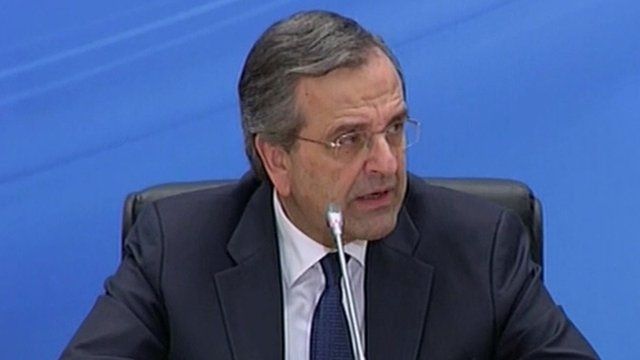 Video
Outgoing Greek PM Samaras: 'We took difficult steps'
Anti-austerity party Syriza is heading for a clear victory in Greece's general election, official projections say.
The left-wing party is projected to win about 150 seats, just one short of an absolute majority, though officials say that number could change.
Outgoing Prime Minister Antonis Samaras, who has admitted defeat, defended his record saying he had been obliged "to take difficult steps" to make his country secure.
Go to next video: Greek poll: How will Europe react?