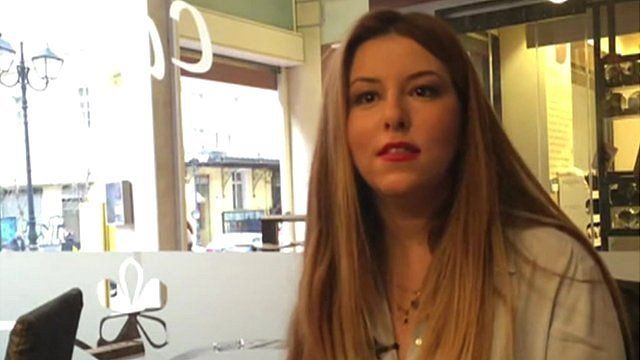 Video
Syriza newspaper worker: 'We have a chance to change everything'
Supporters of Greece's far-left Syriza party have spoken of their joy that the anti-austerity party has won Greece's general election.
Anastasia Giamali, who works for Syriza's party newspaper, described the victory as "a chance to change everything".
The party's leader Alexis Tsipras has been sworn in as prime minister and is set to lead an anti-austerity coalition government.
Go to next video: Alexis Tsipras: Profile in 45 seconds