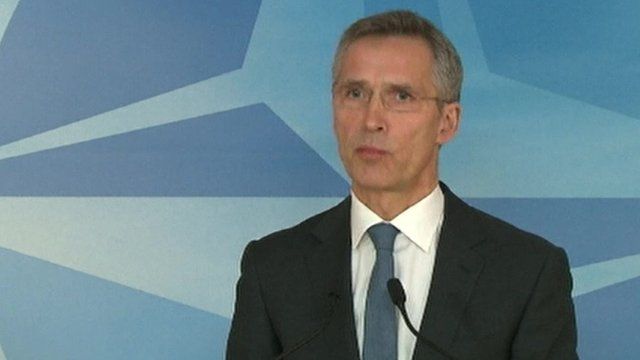 Video
Nato: 'Foreign forces in Ukraine are Russian'
Nato's chief has dismissed as "nonsense" a claim by Russia's Vladimir Putin that the Ukrainian army operates as a "foreign legion" for the alliance.
Secretary General Jens Stoltenberg also called on Russia to stop providing military support to pro-Russian rebels.
Mr Putin said Ukraine's military was operating against Ukrainian national interests by seeking to contain Russia.
Violence in eastern Ukraine is at its worst level for months, with a series of deadly attacks over the past week.
Go to next video: Car camera captures Mariupol shelling