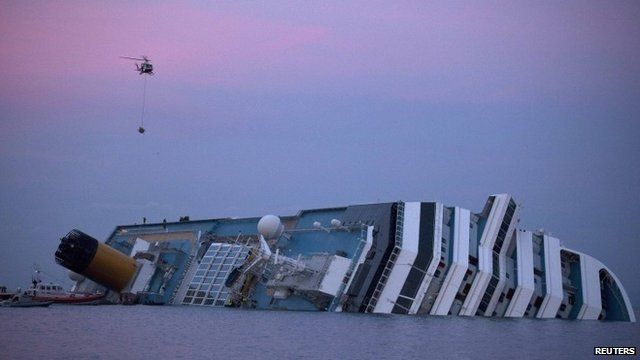 Video
Costa Concordia: Captain Francesco Schettino trial nears end
The trial of the captain of the sunken liner, the Costa Concordia, is drawing to a close in Italy.
Captain Francesco Schettino sparked fury after it was revealed that he had abandoned the ship while passengers were still onboard the stricken vessel.
Thirty-two people died in January 2012 when the ship was steered too close to the island of Giglio and hit rocks.
Alan Johnston reports from Grossetto.
This report contains distressing images.
Go to next video: Last journey of Costa Concordia