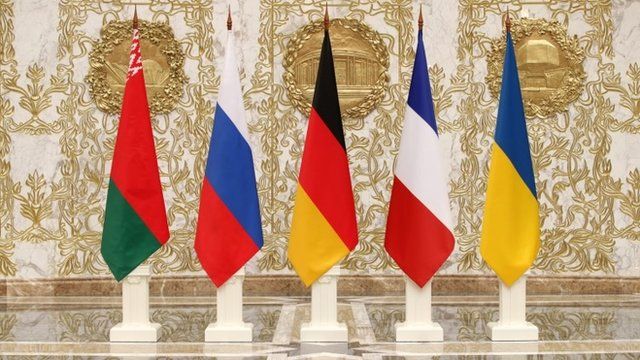 Video
'Huge obstacles' at Ukraine peace talks in Minsk
More than 20 people have died in violence in eastern Ukraine as the leaders of Russia, Ukraine, France and Germany prepare for peace talks in the Belarusian capital Minsk.
The stated aim is to secure a ceasefire and the withdrawal of heavy weapons, while there are also hopes that a demilitarised zone could be established.
The BBC's Richard Galpin in Minsk said that "huge obstacles" would need to be overcome in order to secure a deal.
Go to next video: Burnt-out shells of buses after attack