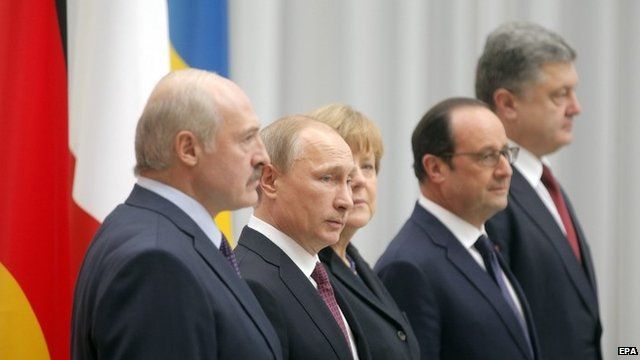 Video
Ukraine conflict: Leaders to sign Minsk deal
The leaders of Ukraine, Russia, Germany and France are to sign a document aimed at ending the fighting in eastern Ukraine, reports say.
Talks to secure a deal lasted throughout the night in Belarus.
Few details have been released but it is understood that the talks were due to focus on securing a ceasefire, withdrawal of heavy weapons and creating a demilitarised zone.
Ben Bland reports.
Go to next video: Burnt-out shells of buses after attack