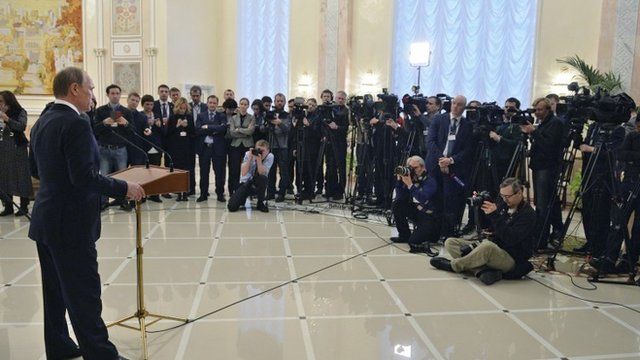 Video
Ukraine crisis: Russia's Putin announces a ceasefire
The Russian President Vladimir Putin has said there has been an agreement at the talks in Minsk to implement a ceasefire in eastern Ukraine.
The ceasefire will start at midnight on 15 February.
Mr Putin said the agreement also established a line from which heavy weaponry would be pulled back.
The announcements come after overnight discussions between the Russian and Ukrainian presidents in the Belarus capital of Minsk, brokered by the leaders of France and Germany.
Go to next video: What happened in Kiev's Maidan square?