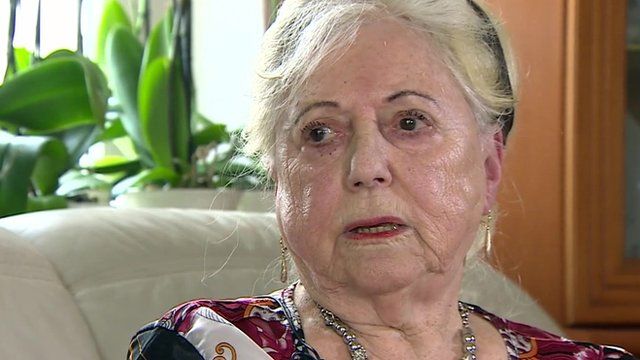 Video
Dresden survivor: 'Everything was consumed by flames'
Events are taking place in the German city of Dresden to mark the 70th anniversary of the night it was firebombed by Allied forces.
An estimated 25,000 people were killed in the ensuing firestorm which engulfed the city centre and created hurricane force winds.
One survivor told the BBC it was like being in hell.
Ursula Elsner was 14 years old at the time.
She and her family survived by clinging to a lamppost as the city burned around them.
Go to next video: 'I filmed the start of WWII'