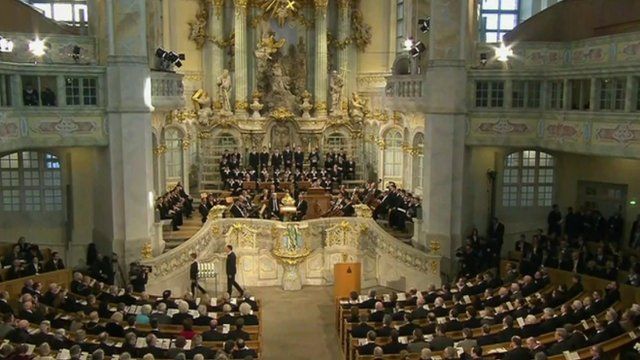 Video
Dresden bombing: Germany commemorates anniversary
Commemorations are due to take place in Germany to mark the 70th anniversary of the bombing of Dresden.
An estimated 25,000 people died in the British and American attack, which created a firestorm that left 33 sq km (12 sq miles) of the city in ruins.
German President Joachim Gauck is due to attend the events in the Church of Our Lady, which has been rebuilt since it was destroyed in the WW2 raids.
At 1500 GMT, a service at Frauenkirche will be attended by the German president and the Archbishop of Canterbury.