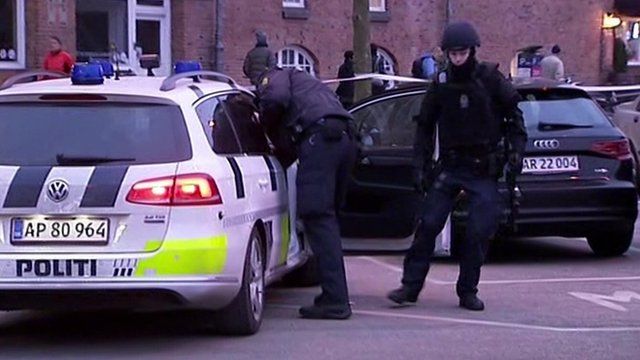 Video
Copenhagen shooting: 'Gunmen were firing for two minutes'
One person has been killed and three officers wounded in a shooting at a blasphemy debate in Copenhagen, according to Danish police.
The French ambassador was speaking at the event, and the Swedish cartoonist Lars Vilks, who has drawn caricatures of the Prophet Muhammad, was also present.
Two gunmen are said to be still at large.
Mette Albaek, crime reporter at Danish daily newspaper Jyllands-Posten, spoke to witnesses to the shooting.
Go to next video: Audio of Danish cafe shooting