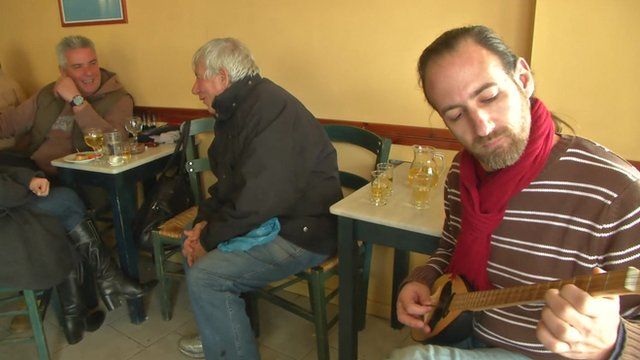 Video
Greek islanders' hopes for future under new government
Eurozone finance ministers will meet in Brussels on Monday for more discussions about Greece's demands for a renegotiation of its bailout deal.
Despite hints of a compromise last week, the Greek Prime Minister Alexis Tsipras has warned that the talks will be difficult.
Mark Lowen reports from the Greek island of Aegina, where some locals say they are hopeful for the future.
Go to next video: Optimism but no deal on Greece