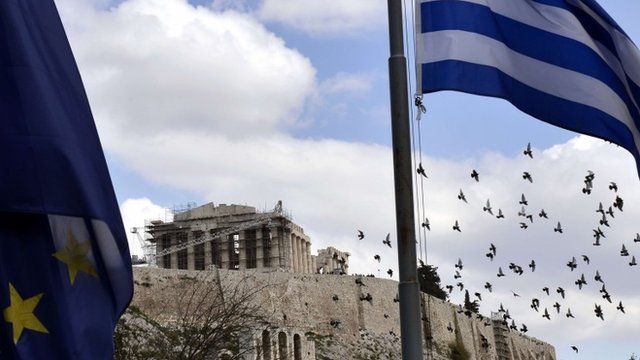 Video
Greek debt talks continue as deadline looms
Eurozone finance ministers are locked in talks in Brussels, as efforts continue to try to find a solution to the Greek debt crisis.
Speaking at a press conference in Paris, German Chancellor Angela Merkel said that Greece would need to provide more detail about how it would run its budget before any agreement could be made.
In contrast, France's President, Francois Hollande said Greece must remain part of the eurozone.
The BBC's Europe Editor, Gavin Hewitt reports from Brussels.
Go to next video: Greek euro exit explained - with kebab