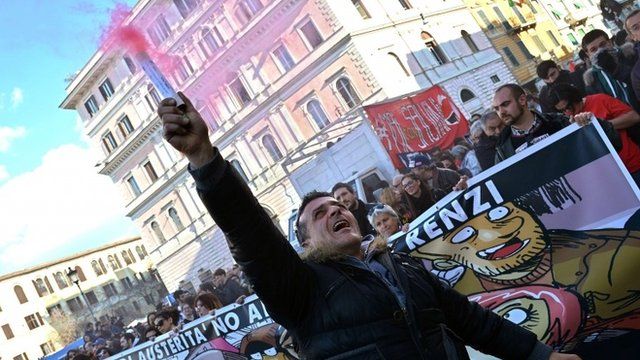 Video
Thousands attend anti-immigration rally in Rome
Supporters of Italy's right-wing Northern League have taken part in a rally in Rome against immigration and the European Union.
The party leader, Matteo Salvini, accused the government of selling out to the EU.
Tensions are running high in Italy - as it tries to cope with large numbers of migrants crossing the Mediterranean on boats from Libya and Syria to the Italian island of Lampedusa.
Peter Dobbie reports.
Go to next video: How Italy copes with migrant influx