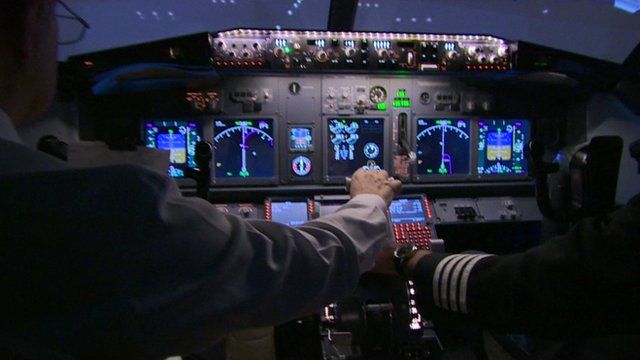 Video
Plane safety concerns raised after Alps plane crash
European safety regulators have announced that planes must now have two people in the cockpit at all times.
It follows the plane crash in the Alps on Tuesday, in which all 150 people on board died.
The co-pilot Andreas Lubitz is suspected of deliberately crashing the plane after locking the pilot out of the cockpit.
Questions are also being raised as to whether airlines need to adopt more stringent psychological testing of pilots.
Richard Westcott reports now on the safety concerns raised by the crash.
Go to next video: 'Discovery' at Alps co-pilot's home