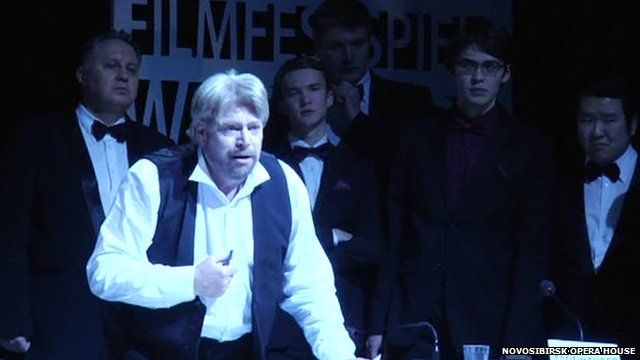 Video
Watch: Clip of Siberian opera banned for 'blasphemy'
In Siberia, a production of Wagner's opera Tannhauser has been dropped for "offending religious believers", sparking concerns about censorship in Russia.
The production portrayed Tannhauser as a film director making a film about Jesus. But it will no longer be staged, after the opera house's director was removed from his post by Russia's ministry of culture.
Russian Orthodox activists had staged rallies against the production at the renowned Novosibirsk State Opera Theatre for several weeks.
The opera house provided this clip of its banned production, featuring Stig Andersen in the title role.
08 Apr 2015

From the section

Europe