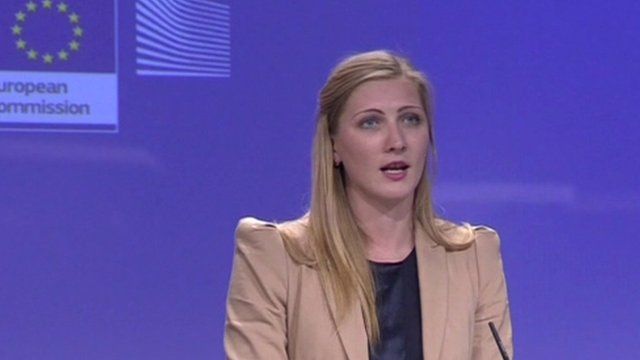 Video
Migration situation 'will get worse' - European Commission
The migration problem off the coast of Italy "will get worse" and there is "no silver bullet" to stop it, the European Commission has warned.
Almost 10,000 migrants trying to cross the Mediterranean have been rescued in recent days and Italy has called for more help from the EU to handle the crisis.
The EC's Natasha Bertaud told reporters on Thursday that the problem could not be managed by the Commission alone.
Go to next video: Calls for EU to aid migrant rescues