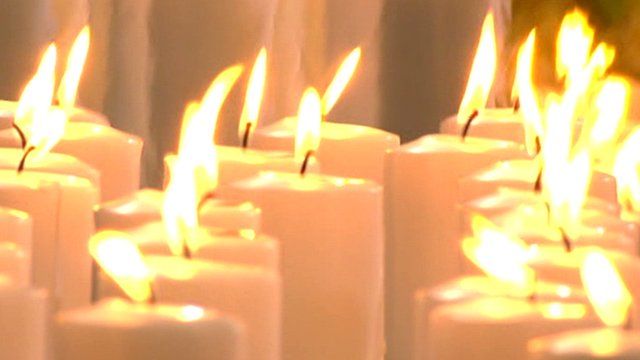 Video
Alps plane crash: Memorial for victims at Cologne Cathedral
A state memorial service has been held in Cologne Cathedral for the victims of the Germanwings plane crash.
It is nearly a month since the plane's co-pilot Andreas Lubitz is thought to have deliberately crashed the Airbus into the French Alps, killing everyone on board.
Five hundred relatives were among the 1,500 mourners attending the official service for the 150 people who died on board flight 4U 9525.
Jenny Hill reports.
Go to next video: Music and candles at Cologne service