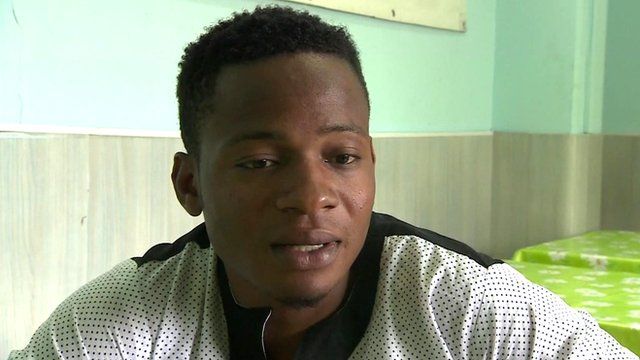 Video
Mediterranean migrant deaths: Pressure on EU to act
As hundreds of people are feared drowned after a boat carrying up to 700 migrants capsized in the Mediterranean Sea, the BBC's Clive Myrie reports on the human tragedy of migrant crossings.
In a soup kitchen in Sicily, he speaks to Agostin Piter, who arrived on a boat from Libya in 2014.
But the vessel started leaking - and, just as he believed he was close to death, a rescue boat came.
Go to next video: Italian PM condemns 'new slave trade'