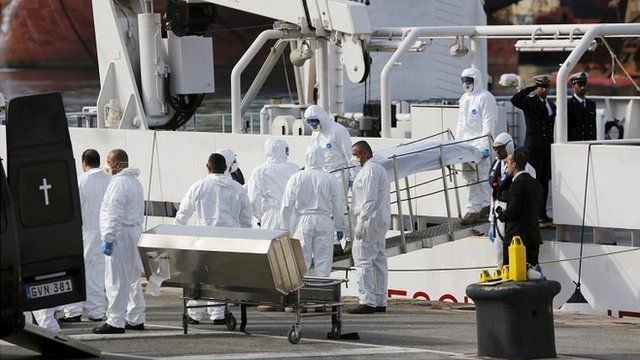 Video
Live: Mediterranean migrant deaths EU news update
European Union foreign policy chief Federica Mogherini is holding a news conference following an EU foreign ministers' meeting on sea migration.
Their discussion followed the capsize of a boat in the Mediterranean, in which hundreds of migrants are thought to have perished.
Earlier Ms Mogherini, who is Italian, said it was the EU's moral duty to tackle the migrant crisis - and the bloc could call an emergency summit of leaders later this week.