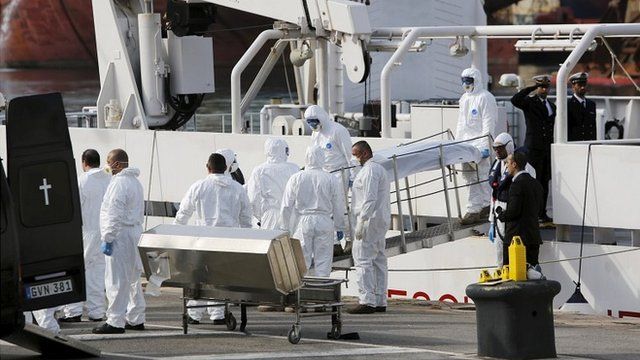 Video
European Union sets out measures to combat people smuggling
The European Union has set out measures in response to the migrant crisis, including military operations against the networks of smugglers in Libya they blame for sending thousands of people to their deaths in the Mediterranean.
At an emergency meeting of EU interior and foreign ministers in Luxembourg, they also proposed doubling the size of the Mediterranean search and rescue operation.
Katya Adler reports.
Go to next video: Europe 'must unite over migrant crisis'