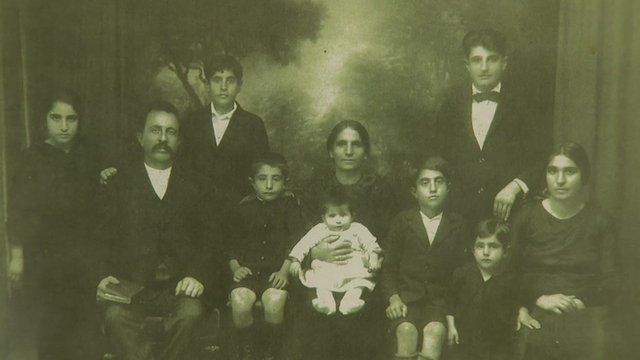 Video
Armenian mass killings survivor: 'They took them to kill them'
Yevnigue Salibian is one of the few remaining survivors of what some call the Armenian genocide.
A baby when the atrocities took place, she has clear recollections of the events that began in 1915.
Between 1915 and 1917, hundreds of thousands of ethnic Armenians died at the hands of government troops in the Ottoman Empire, the predecessor to modern-day Turkey.
However, Turkey says that there was no genocide and that the dead were victims of World War I, and that ethnic Turks also suffered in the conflict.
Yevnigue Salibian came from a middle-class family and had four siblings.
Her family were friends with the mayor so they stayed in their home when war broke out, while they watched their neighbours being thrown out.
She was among the last Christians to leave Aintab. After fleeing their home, she lived in Lebanon until 1976, when she went to the United States.
Deeply religious, Yevnigue learned to speak English by comparing versions of the Bible.
Now living in a home for elderly Armenians in Los Angeles, this is the story she told to BBC Mundo's Jaime Gonzalez.
24 Apr 2015

From the section

Europe